Funding Your Business Loans as Quick as 48 HRS
Credit Scores Down To 500
24 Hour Approvals
Business Loan Service Cleveland, OH
Business Loan Service Cleveland, OH
Private Business Loans, Unsecured Business Loans & Alternative Lending Solutions
Welcome to Active Business Loans where you will find alternative solutions to the traditional bank-financed business loans. Whether you are in need of financing for a start-up business, an existing business, a church, organization, working capital or equipment – we've got you covered. Although we're based out of Cleveland, Ohio, no matter where your business is, as long as it's in the United States, our team is passionate about learning how we can help your business thrive with more financing.
Already been turned down by your local bank for a standard business loan? Was it because you didn't have the capital, the assets, collateral or the revenue history to fit into one of their loan programs? Not a problem. With access to private lenders and investors, as well as all the standard business loan programs available at your local banks, we can likely create a case to get the business financing you need.
At Active Business Loans we specialize in unique situations. Let's be honest, if you have excellent credit, your business has amazing revenue streams, your assets far outweigh your liabilities and the industry you're in is rock-solid, your local bank is likely to roll out the red carpet and you don't need one of our hard-working business loan advocates to help. However, if your local bank has turned you down, classified your situation as "high-risk", your credit is less than stellar, your balance sheets in disarray and you just need a helping hand to get the business loan or financing to put your ideas to fruition – let us lend a helping hand. We will use our private lenders, individual investors and other business lending connections to make a case for your success and help you get the extra working capital you need.
OUR business is helping YOUR business.
Financing Available From $5,000 to $20,000,000.
Some Of Our Most Popular Loan Types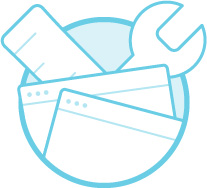 You never know when an opportunity will present itself. Whether you have the chance to buy someone out or expand into a new territory, you need to be financially ready to expand your business.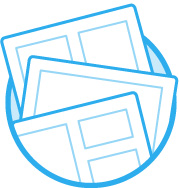 New buildings and/or property can be essential for growth. Whether you're building a warehouse or a new office, the extra financing can be of great help for your business growth.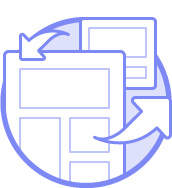 Start ups can be tough but we have options. The banks LOVE to tell you NO in this area, but we have plenty of resources to help you. Churches often need capital. Expansion, new churches or anything else, we can help. Our lenders love to help churches.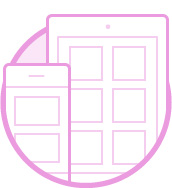 Sometimes it takes a refinance of an existing loan or line of credit to help with cash flow. We can help and have great ideas to get this done for you.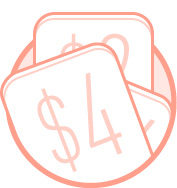 SBA loans can often be the best choice. Banks love SBA because their loan is partially guaranteed by the government. We have various SBA loans to get the deal done.
Too many people GIVE UP after being told NO by the banks. They don't realize there are many alternatives to bank financing. You need to talk to us so we can show you what else is out there. Our lenders are DYING to lend to good people with good ideas. All Business Loans SBA Loans and other types of financing are readily available from our lenders.
Alternative Financing Gets The Job Done!
Investors love lending money to good businesses. Avoid the paperwork. Get the loan quickly.
Flexible Options
Don't settle for banks with one option, we have many
High Approval Ratings
We have the power of volume. The more options you have the better your chances of approval.
No Collateral Programs
Collateral is sometimes the biggest problem. Our lenders are flexible. No collateral, no problem.
Watch Our Introduction Video to Learn More
You're a business owner, or maybe you sit on the board of a church or organization, either way we know you have a lot on your plate. Our goal is not to bombard you with paperwork and administrative work to qualify for a loan. We'll even save you the hassle of reading through pages and pages of our web content. This video, although barely over 1 minute long, highlights who we are and what we do. We pride ourselves in over an 80% approval rate, can lend to as low as 500 credit scores, and can secure financing for businesses that don't have collateral.
So check out our short video and call us, or fill out our contact us form, and we'll get started on your case right away.
Cleveland Real Estate SBA Unsecured Start Up Business Loans Cleveland OH
Take an intelligent and prepared approach to Cleveland real estate loans and other forms of business financing by working closely with the team at Active Business Loans. We provide the necessary financing for businesses that simply can't find the solutions they need with a traditional bank or other lenders.
Active Business Loans is a full-service financial company, offering financing solutions for a wide range of businesses and professionals. The following are just a few of the many areas that we specialize in.
• Unsecured business loans: The face of small business funding has changed. It's increasingly more difficult to get necessary funding with the bank, but Active Business Loans can help. We offer unsecured business loans in Cleveland OH that you can use to grow and expand your company. We also offer lines of credit so that small business owners always have access to the capital they need.
• SBA loans: The United States Small Business Administration has a number of loan programs that are designed to bolster small businesses all over the country. We can help you analyze your need for Cleveland SBA loans and connect you with the right program.
• Residential and commercial real estate financing: Active Business Loans leverages our own capital, in addition to the capital from our network of lenders, to approve more clients and transactions for Cleveland real estate loans.
• Church financing: Active Business Loans also specializes in working with churches — both those that are established and those that are just starting up. We help connect these churches with the financing they need to make continued progress with their places of worship.
• Start up business loans in Cleveland OH: Launch your new business venture the right way with Cleveland start up business loans.
Active Business Loans boasts a team of experienced and knowledgeable professionals. These are individuals that combine decades of experience in the corporate banking industry.
We put this experience and knowledge to use by consulting first with each of our clients. We can help you explore Cleveland SBA loans, unsecured loans or many other financing options. We first analyze your needs and then work with you to find solutions that fit those needs.
Tap into our extensive network of lenders for Cleveland unsecured business loans
Active Business Loans has formed a large network of lenders throughout the region and country. We connect our clients with the most favorable and available forms of financing through these institutions.
No matter what your financing needs might look like — Cleveland real estate loans, SBA loans, a line of credit, etc. — Active Business Loans can help you find a solution. The application process is simple and streamlined. Let's work together to meet the needs of your business.
Look No Further. Apply Today